Helping save the lives of End-Stage Renal Disease patients
This program aims to improve healthcare outcomes for ESRD patients by providing dialysis providers with tools that utilize current best practices to ensure the quality of care for patients.
Featured Guides and Resources
Onboarding / New Users
First steps and training for new users
CMS Forms Training
Information on forms submissions
Electronic Data Interchange Submitters
For EDSM batch data submitters
Help & Support Contacts
Questions? Contact us.
ESRD Network Map
View an interactive map and directory list of ESRD Networks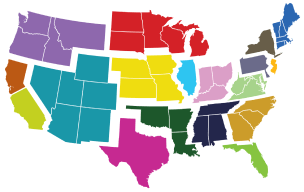 Our Mission
The objective of the EQRS system is to stimulate and support significant improvement in the quality of dialysis care.
EQRS serves as a collection system for dialysis facility, patient demographics, and clinical data, calculates Medicare coverage periods, and measures and scores the quality of care dialysis facilities provide.
Through the implementation of this system, CMS aims to refine and standardize dialysis care measures, ESRD data definitions, and data transmission to support the needs of Medicare's ESRD program; empower patients and consumers by providing access to facility service and quality information; provide quality improvement support to dialysis providers; assure compliance with conditions of coverage; and build strategic partnerships with patients, providers, professionals, and other stakeholders.
Help shape the future of EQRS by participating in user feedback!
Send us an email to EQRSUserResearch@cms.hhs.gov to sign up!